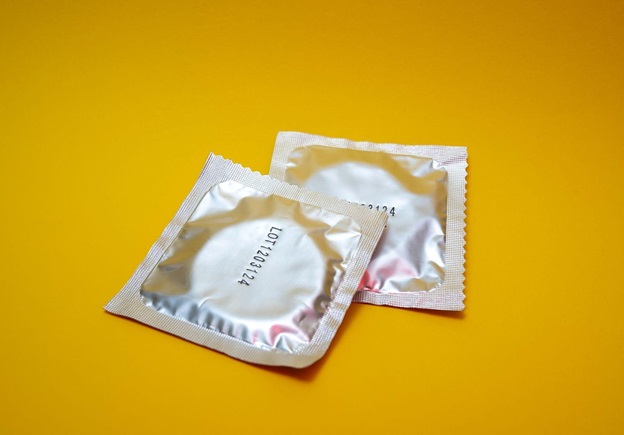 Introduction
The conversation around sexual wellness has changed significantly in recent years, with more and more adults starting to recognize that being open about sexual needs and preferences leads to healthier, happier relationships. Romantic Adventures, and similar stores, are essential parts of this conversation.
Romantic Adventures gives adults the tools and confidence to enjoy gratifying sexual activities. Using toys in the bedroom can massively increase satisfaction levels and provide a much-needed release for couples of every kind, regardless of age, sexuality, fetishes, and more. 
The importance of sexual wellness is becoming increasingly well-recognized, but it's still a subject that many adults find difficult to broach – and that's where Romantic Adventures comes in. This store will help you learn much about yourself, so let's find out how.
What Do Romantic Adventures Supply?
Romantic Adventures provides adults with a wide range of toys for men and women and all sexualities. Their products are varied and cater to many different needs – and they are perfect for livening up your bedroom activities and putting the spice back into your love life.
You don't need to feel like sex is boring and has lost its charm because Romantic Adventures constantly finds new products to make things exciting and engaging for its clients. Its products are varied and imaginative, and the new range includes all sorts of items, including things like
Adam & Eve's rechargeable prostate probe

Intense vibrating bullet

Stroke sleeve

Squirting strap-on

Intense pussy pump system

Glow-in-the-dark erotic dice

Skulls and bones skull whip

Silky red blindfold

Chastity cock cage

Intimate body pump

Heart anal plug

Premium sex machine
They have many other products, too, so it's worth checking the site to know what you might buy and see if anything new sparks your interest. Keeping things fresh in the bedroom is important to maintaining your satisfaction levels and making yourself feel good.
As you'll see on their site, there's an extensive range – so you can find something for you, no matter what you are into. The challenge, for many people, is overcoming their awkwardness and getting the products they think they'd like, but that's where Romantic Adventures becomes particularly important.
How Does Romantic Adventures Help Adults Improve Sexual Wellness?
The very existence of stores like Romantic Adventures is a sign of the changing times. Sex toys are becoming increasingly acceptable today as people argue against the idea that sex is shameful and should be kept completely hidden. Instead, today's world is starting to recognize the importance of meeting your sexual needs.
Romantic Adventure is a small part of a significant change, and it's an integral part of that change because of the safe atmosphere that it provides. Its founder, Tami Rose, is determined to help couples find satisfaction in each other and give them the tools they need to keep their relationships thriving.
On the site, you'll find all sorts of information about how to choose sex toys that are right for you and how to use them in ways that are safe and gratifying. The language is clear, concise, and informative, telling you everything you need to know about different sexual plays.
If you go to the Romantic Adventures Pearl store or the Romantic Adventures Jackson MS store, you'll find helpful staff who will offer to-the-point, non-judgmental information to guide you toward suitable toys. 
Don't underestimate how valuable this is! Romantic Adventures is a vital tool for couples everywhere and also guarantees 100 percent privacy for its customers, so you can decide how discreet you wish to be.
More and more adults everywhere are prepared to acknowledge that their sexual needs exist, which has led to a massive increase in how society deals with sex and relationships. There's still work to be done, but sexual wellness has improved in recent years.
Do Sex Toys Benefit Couples?
You might be wondering if the products Romantic Adventures retails are genuinely beneficial if you're already in a loving relationship – but anyone can get bored in the bedroom. 
Even if your partner is a superb match for you and you enjoy the same sorts of things between the sheets, you shouldn't underestimate the value of having ways to mix up your approach to sex and sexual play for both yourself and your partner.
For those who feel they don't need products, it's still a good idea to be open to exploring them if your partner is interested. There's no shame in wanting a few toys to make things more interesting, and remembering this can reduce frustration and stigmas and make everybody happier. Of course, it's important for everyone involved to have frank, honest conversations.
It's worth noting that while some men occasionally feel threatened by the presence of a sex toy in the bedroom, discussing this openly and coming to agreements that everyone is happy with can improve your sexual experiences significantly. Couples shouldn't dismiss sex toys just because they have each other; they can be an excellent way to keep things exciting and enjoyable.
Couples who never mix things up may start to feel sexually frustrated, leading to tensions in the relationship or even a breakup. That's something you'll want to avoid.
If you're currently single, sex toys are essential in providing sexual release. There's no shame in using them, and you should browse websites like Romantic Adventures to see which products interest you.
Conclusion
Stores retailing sex toys are becoming more and more acceptable, and if you're looking to improve your sexual wellness, consider checking out Romantic Adventures. Feeling satisfied in the bedroom department is essential, so don't be afraid to branch out and experiment with new toys and products that excite you.
© 2023 Dating Product Reviews- All Rights Reserved.