What do you mean deciding which dating website to use? Aren't they all the same? Well not exactly, in fact not even close. You see people like to do different things, and dating website owners have been fast at catching up on any specialised niche there can be. We can give them points for imagination and acting quickly, and why shouldn't they. After all, the more dating sites cover what people want, the more money they will make. It works well for both parties involved it seems… or does it just make things too complicated for you to choose the right site for your needs?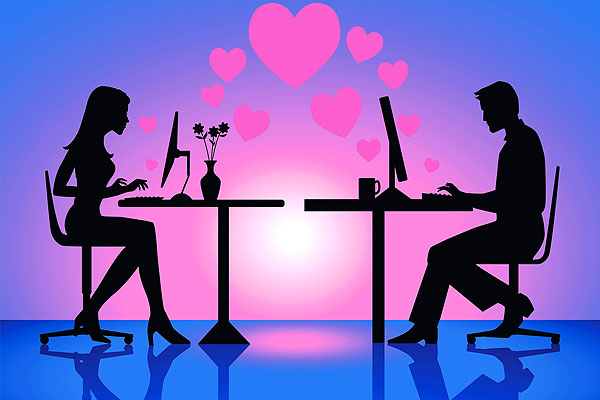 Your needs
The previous paragraph ends up by emphasizing on your needs, and it is those needs and wants that should determine what sort of dating website you will be using. But how do you know what you need? Sure you have a good idea of what you enjoy, but you can only try out more to see if there are other things that tickle your fancy. But let's keep it as simple as we can: you need to figure out what you want and this will guide you to the right dating site.
Traditional dating
So you're looking for a serious partner and you don't mind the prospect of having a family soon. In this case, traditional dating is what you want. What we mean by traditional is basically all the most popular dating sites that deal with coupling people for more than just sex. You want to find serious people, so you will use a serious dating site. Millionaire dating, sports dating… a lot of those niches will attract serious members to their sites, and that is what members will be looking for: an eligible and committed person. However that is not everyone's cup of tea…
Casual dating
This is the polite way to describe sex dating. Casual basically means things like one-night-stands and other no-strings encounters. There are many adult dating sites that deal with people hooking up for some fun. You chat with people, they find you attractive enough to want to have sex with you and you just book a hotel room together… the rest you know what happens. This sort of dating was probably being pointed out as being shallow in the past, but a lot of people are deciding to use that approach. Too many divorces in the past, and sometimes family is just too much hassle….
Specialised dating
There are also sites which are much more specific than just 'traditional' or 'casual'. Geek dating sites are made for people who enjoy the geek culture and want people with those interests to get together. Sites like mybdsmhookups.com specialise in people who enjoy bondage and domination… you get the idea. If videogames is what you like, there are also dating sites for that. The thing you really need to do is to decide which side of the fence you stand on… em sorry rather you need to decide what you want to do. And if you don't know that, why not give a few different dating sites a try? You can get introduced to some friendly communities and meet some interesting people… what is there to lose?