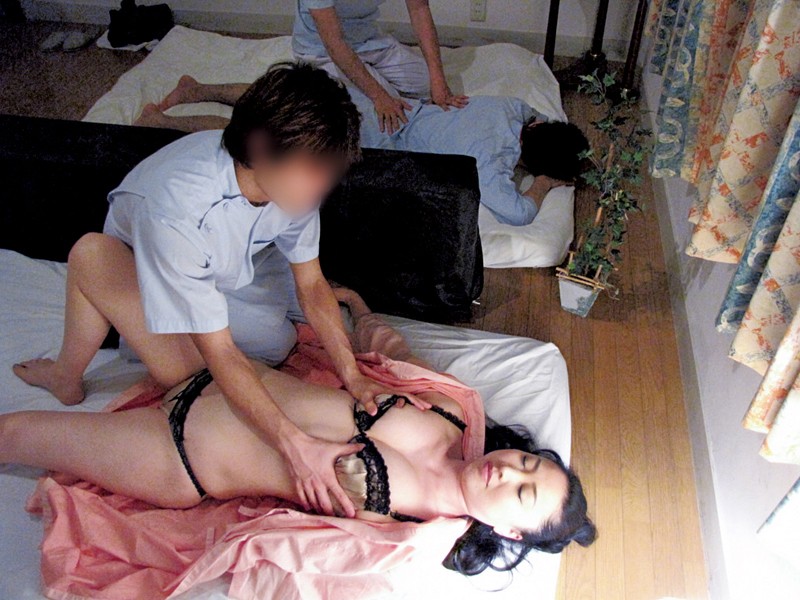 If you are looking for ways to spice things up in bed with your partner, you should learn how to give an erotic massage. Sensual massage is focused on the erogenous zones of your partner. It will help to build the intimacy and trust. Orgasm is not the main focus of the massage, but it can be a nice side effect.  So how to give an erotic massage to your lady? Well, there are few methods that you should know of. Keep on reading and you will find out five tips which will take your sex life onto a new level.
5 tips on how to give an erotic massage:
Start with erogenous zones
Communication is the key
Continue with vulva
Don't forget about clitoris
Anus could spice it up too
Start with erogenous zones
Even if its sensual massage you shouldn't just start with your partners vulva. Obviously, don't forget about massage oil, it's always better to use a professional one, than regular cream or body oils. Even better if you buy the one which is lickable, because that will mean that is good for usage for sensitive areas.
First, make sure she is comfortable either in bed or sofa and start gently with her erogenous zones. But what are the erogenous zones of your partner? If you are not quite sure, that's alright. Women can have plenty of them, its usually mostly their neck, ears, breasts, hips, inner thighs, their back and obviously then their vulva area.
When you start massaging, rub the oil in your hands to warm it up. Then, start touching your partners body. In the beginning, use just fingertips, after that you can start adding the pressure. It can at first look like a regular massage, but after few minutes, it will get extremely sensual.
Communication is the key
Even though we gave you tips, every woman is different and has different needs. Make sure you talk to her and ask her constantly if she likes it. Make her the boss and take her wishes or orders. She will lead you. Also, be impressionable. You can hear by her breath, or noises she makes whether she thinks its good or great. If you notice her breathing is changing and she sighs, don't stop and don't change the position. Just continue and make her enjoy it even more.
Continue with vulva
After a few minutes of body and erogenous zones massage, your partner will secrete vaginal lubrication. That's your sign to move on to her vulva. It means that she is really enjoying it and she is ready to make it bit more sexual. You can start to massage her vagina, but do not forget on the rest of her body parts too. With one hand you can still be touching her breasts or other parts which you have explored turn her on.
Don't forget about clitoris
Clitoris is one of the most sensitive areas on your partners body and to really provide her with a great erotic massage, you shouldn't skip this one out. Start with gentle touches and slowly increase the pressure. Obviously make sure that she enjoys it, or even ask her for a bit of guidance. For sure she will let you know if the pressure is bringing her pleasure. Whilst playing with her clitoris you can put one or two fingers into her vagina and double the pleasure. Try to find her G spot and massage it too!
Anus could spicy it up
Not every woman like this, so maybe at first start just with the area in between of her vulva and anus. Its super sensitive around there, so it will bring her pleasure for sure. If you think your lady likes a bit of experimentation, you may move to her anus area too. Make sure you use the massage oil (or if you have it, you can use lubricant gel) and put a finger to her arsehole. At the same time, you can still be massaging her vulva and her clitoris. But if your partner gets to the point where she has an orgasm, make sure you move from the clitoris area because that will be super sensitive for a short period and you do not want to be touching it at that time. Maybe she will want a slight break or maybe she will want to return the favour, or a massage after all. What you can do is finish the massage the same way you started it. Gentle touches in the end can make it an even better experience for your partner.
After reading this, you will definitely improve your skills, just make sure you do not forget the main points we have mentioned. So what methods you should really remember? Start the massage by gently touching her erogenous zones, which might be around neck, ears, breast, back, inner sides of her tights or for example hips. When she secretes the vaginal lubrication, start focusing on her vulva, clitoris and if she likes experiments, massage her anus too. But most important, do not forget that communication is most important. Ask her constantly what she likes and listen what she says. If she is not a talker, then listen to her body language. Take as much time as she needs and finish it up as you started. Sounds like a nice evening, enjoying it like this, right? Well, if you like what you just learned, write us a comment!